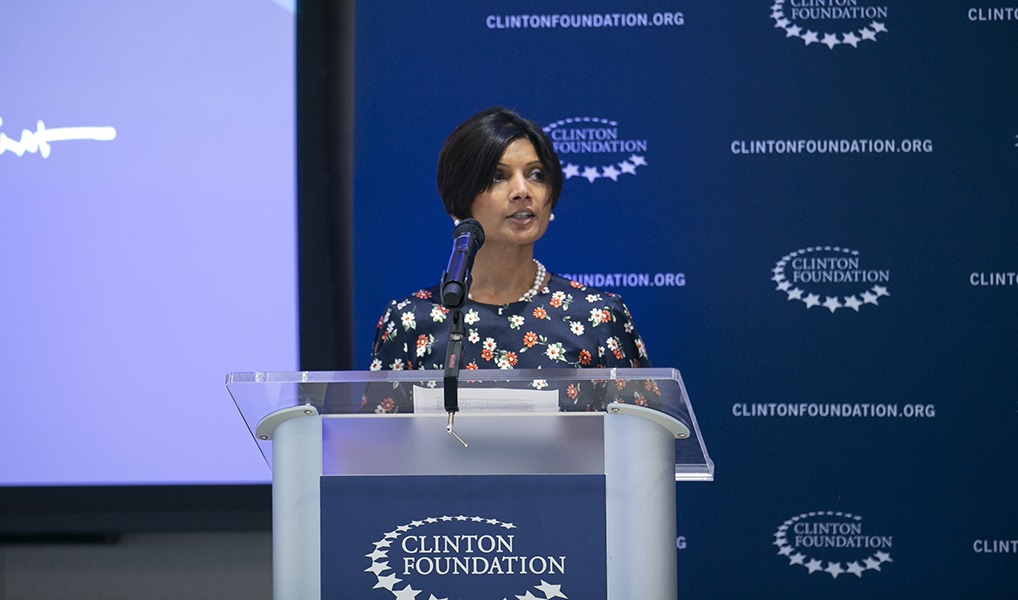 Dr. Adeeti Gupta launched the nation's first walk-in center dedicated solely to women's health. Photo taken in 2019.
LITTLE ROCK, AR; COLLEGE STATION, TX; DALLAS, TX; AUSTIN, TX — For women in the United States, accessing comprehensive health care can be challenging. Wait times to schedule an appointment with an obstetrician-gynecologist can be lengthy, and when the visit does take place, a busy doctor may have limited time to spend with a patient.
As a practicing OB-GYN, this was Dr. Adeeti Gupta's observation, and it's what inspired her to found Walk In GYN Care in New York City in 2014, the nation's first walk-in center dedicated solely to women's health. Dr. Gupta was inspired to change the dialogue around health care and to help make women's health a right, not a luxury. Her goal for the center is to provide accessible, efficient, and high-quality services to women so "they can get right back to being everyday superheroes."
Just six months after opening, the clinic started seeing an average of dozens of women each day, helping to provide critical health services and identify important medical conditions — some of which might have otherwise gone undetected for years, including breast, cervical, and ovarian cancers. Dr. Gupta quickly recognized the urgency of bringing practices like this to every city — and there was no question she needed help to do it. So, she applied to a unique leadership program.
We're excited to welcome the 2019 Class of #PLScholars to @TheBushCenter this week for their final module and graduation! Meet the Scholars: https://t.co/eUlfKeJtTf pic.twitter.com/bdPPqr1xP1

— Presidential Leadership Scholars (@PLSprogram) June 26, 2019
The Presidential Leadership Scholars program is a partnership among the presidential centers of George W. Bush, William J. Clinton, George H.W. Bush, and Lyndon B. Johnson. Each year, a diverse group of mid-career professionals begins a journey, through the program, to hone their leadership abilities through interactions with former presidents, key administration officials, leading academics, and business and civic leaders.
As a member of the 2019 class of scholars, Dr. Gupta drew leadership lessons from programming, curriculum, and conversations led by prominent leaders and changemakers from all backgrounds — including former government officials, chief executive officers, social entrepreneurs, and more — each presenting a variety of perspectives.
During each of the sessions, Dr. Gupta also had the opportunity to connect with her fellow scholars. She met a group of leaders from varied backgrounds — from a lieutenant commander with the U.S. Coast Guard to an accomplished screenwriter and film director to a current state representative. Despite their differences, these leaders shared a sense of commitment to learning from new perspectives and making their world a better place.
Through the Presidential Leadership Scholars program, Dr. Gupta is part of a community of leaders from diverse backgrounds committed to working together to make a difference. Photos taken in 2019.
With support from this growing community, Dr. Gupta has already begun conversations about the possibility of expanding the Walk In GYN model to additional states across the country, including Texas and Arkansas.
Dr. Gupta's story is just one from a network of more than 290 current and graduated scholars who have participated in the program over the years — all with different expertise but the same enthusiasm for moving our country forward and for offering fellow scholars a helping hand.
Stay Updated On Our Work
Email