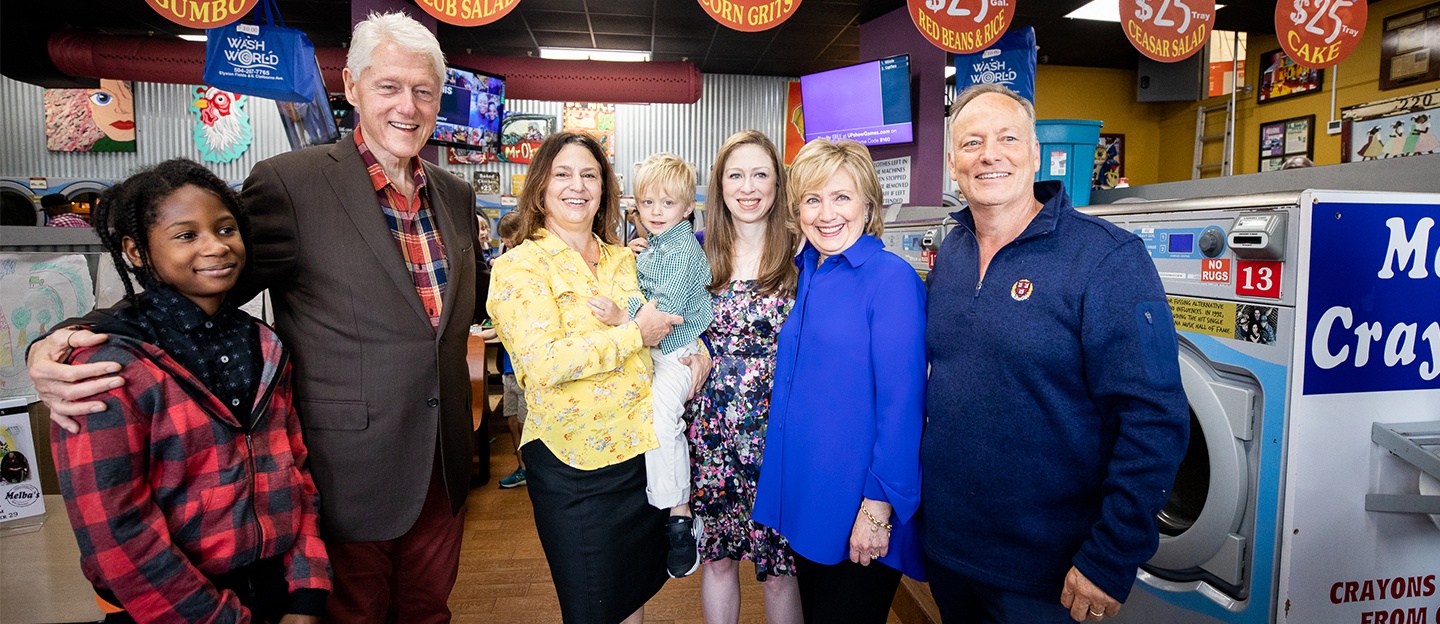 NEW YORK, NY — The Clinton Foundation was founded on the belief that everyone deserves a chance to succeed, everyone has a responsibility to act, and we all do better when we work together. Today, that belief has taken on even greater relevance as the world grapples with the unprecedented challenges posed by the COVID-19 pandemic.
This global public health crisis has served as an important reminder that we truly are all in this together. So much has changed in recent months, but the Clinton Foundation's mission to improve lives across America and around the world has not. The pandemic has exposed and exacerbated many of the challenges we have been working to address for years — food insecurity, educational inequities, the opioid epidemic, and the devastating impact of natural disasters, to name a few. We're so proud of and thankful for our partners who are at the center of urgent response efforts and will be critical in the long-term recovery.
We have always believed in and relied on the power of partnerships in everything we do at the Clinton Foundation. Together with our partners, we have a long track record of addressing complex and pressing challenges. Our earliest efforts increased access to critical HIV/AIDS medications for millions of people around the globe. Today, our programs are helping Puerto Rico and our Caribbean neighbors rebuild from natural disasters and prepare for the intensifying impacts of climate change; distributing resources for parents and caregivers to promote early learning and school readiness; and providing meals and essential items for vulnerable populations in and around Little Rock.
Those are just a few examples of our work. The people, projects, and partnerships you'll read about in this annual impact magazine demonstrate what can be accomplished when individuals wake up every morning determined to make a difference in the world.
You'll also learn a little bit about how we have quickly expanded our programs to help those most impacted by COVID-19, including how our Foundation and its partners are working to address the varied domestic and international public health, economic, and educational implications of the pandemic.
As we all adapt to a new normal amid this period of uncertainty, we urge you to remember that solidarity and compassion will always produce better outcomes than division and hostility. It is better to serve other people than run away from them; better to support than to demean them; and it's more important to build bridges than tear them down.
We hope that these stories will uplift and inspire you in these challenging times. Keep your spirits up and your hearts open. Thank you for your belief in and support of the Foundation's mission to bring people together to build a safer, healthier, and more equitable future.
Sincerely,

Bill Clinton
Founder and Board Chair, Clinton Foundation
Chelsea Clinton
Vice Chair, Clinton Foundation
Stay Updated On Our Work
Email